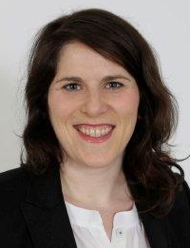 Emily Alpert was Deputy Director until May 2016, when she moved on to help lead the WINnERS project, also based at Imperial College London, dedicated to building more resilient agricultural supply chains through the development of weather-based insurance products.  As Deputy Director, she ensured the Agriculture for Impact team and the Montpellier Panel strategically delivered expert advice to European governments on their approach to agricultural development. Before joining Agriculture for Impact in February 2014, Emily was the Senior Policy Manager for Agriculture at ONE in London where she initiated a policy foundation and created a global strategy for ONE's entry into campaigning and advocacy on agricultural development and food security in the US, Europe and Africa. Previously as a Senior Policy Advisor for Oxfam America on trade and agriculture, Emily served as the Agriculture Policy Lead for Oxfam International and managed global policy development in addition to advocating Oxfam's policies to the US Government and international institutions.
Emily has written frequently on trade, economic development and food issues with particular expertise in US and EU farm and energy policy, agricultural development and food security.
She holds a BA and MA in International Administration from the Joseph Korbel School of International Studies at the University of Denver and is proficient in French and Spanish. Taking food politics to a new level, in 2013 Emily received a Basic and Intermediate Certificate in Patisserie at Le Cordon Bleu in London.